Oct Newsletter 2018
NEXT MEETING...
Here's To A continued Blue Wave in 2019!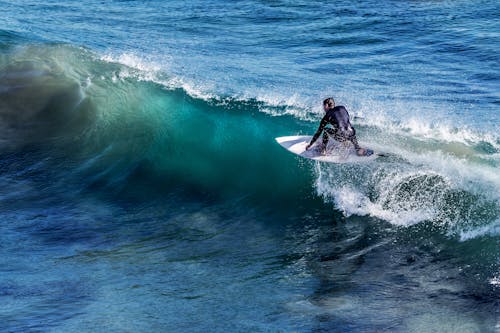 Take It To The Streets In January…
Women's marches—probably inappropriately named because they are for men as well as women—will be held on two weekends in January. The 2019 Women's March RVA will be held in Richmond on January 12…the same date as the regularly scheduled meeting of the Hanover Democratic Committee. And the next weekend, the national 2019 Women's March will be held in Washington on January 19. Because of these two conflicting dates, the Hanover Democratic Committee is canceling our January meeting. Our scheduled January speaker, Sen. Jennifer McClellan has agreed to reschedule.
In the face of Donald Trump's devolving administration, international recklessness continued close connections with Russia, and egregious actions too numerous to name, it's really important this year to attend one or both of these marches. Please make every effort to do so. Click here for information on the Richmond march on January 12.https://varatifyera.org/event/womens-march-rva-expo/ For information on the Washington march on January 19, click here. https://www.womensmarch.com/2019/ Please, everyone, men and women, make every effort to have your presence counted. We need to demonstrate that democratic values, sense of human decency, and rule of law are important to all of us.
For those who may not be attending the Richmond march on January 12, you can still come by Ashland Coffee & Tea and have a cup of coffee on us with several Democrats holding down the fort, making sure the coffee doesn't get cold. We look forward to seeing Sen. McClellan at an upcoming meeting following the 2019 General Assembly session and seeing you at our regularly scheduled meeting on Feb. 9 at 10 a.m. at Ashland Coffee & Tea.
Heading Our Nominating Committees
Thank you to all who have agreed to chair or participate in our Senate, House, and Board of Supervisor nominating committees. They include:
4th Senate District Nominating Committee—John Suddarth, chair
9th Senate District Nominating Committee—Don Barth, member (another county chairs)
12th Senate District Nominating Committee—Lyn Hodnett, member (another county chairs)
55th House District Nominating Committee—Gordon Silver, chair
97th House District Nominating Committee—Trevor Southerland, chair
Ashland Board of Supervisors—Delores Dunn, chair
Beaverdam Board of Supervisors—Betsy Farley, chair
Watch for more information on how you can participate.
Toni Radler will host our January Democratic Women's Coffee Caucus on Sunday afternoon, January 27 at her home at 309 Hillsway Drive, Ashland 23005. She'll welcome us at 2 pm.
With much political action already being planned ahead in 2019, there will be much to talk about. So come for great conversation with like-minded women from all over Hanover and beyond.
Our Coffee Caucus is a growing group of Democratic women of all ages who meet monthly, sometimes in the day and sometimes in the evening, at the homes of volunteer hostesses at different locations around the county. Our goal is to enable as many women as possible to get to know one another so that we can better work together. We have no formal memberships or dues.
For more information, please contact Diane Neergaard at daneergaard@comcast.net, or 804-304-1951.
Meet the Candidates at the next monthly gathering of the Hanover Democratic Men's Forum on Wednesday, January 23 at 7:00 pm at the home of Larry Diebold, 8326 Silkwood Court in Mechanicsville. These Democratic Men's Forums provide an opportunity for Hanover Democratic men to meet, socialize, talk politics and hear interesting speakers. Hors-d'oeuvres will be served.
These candidates have a great opportunity to continue the Blue Wave! The Forum will give everyone an opportunity to meet and hear the non-incumbent candidates so we all can get to know them better, understand their issues and help get them elected. There will be an opportunity for the attendees to ask questions. This will also give the candidates a chance to speak in front of a friendly audience before going out into the public arena.
The candidates include:
Crystal Robens - Democratic candidate for the Hanover County BOS (Board of Supervisors) for the Beaverdam District.
Morgan Goodman - Democratic candidate for State Delegate from the 55th Congressional District (all of Hanover county west of Route 301.
Marques Jones - Democratic candidate seeking the nomination for the State Senate from the 12th Senatorial District.
Veena Lothe - Democratic candidate seeking the nomination for the State Senate from the 12th Senatorial District.
Stan Scott - Democratic candidate for State Senate from the 4th Senatorial District.
Let's keep our Blue Wave moving and return democracy to "We the People." And let's get more Democrats to run so that we have a better chance of turning Republican incumbents out of office. It's early yet and there may be many other Democratic candidates for the BOS and the Virginia General Assembly. We'll invite those candidates to speak as they become involved.
As we all know we have two great Democratic incumbents who are also running and certainly deserve our support.
Faye Prichard - Democratic candidate for the BOS from the Ashland District.
Jennifer McClellan - Democratic candidate for the State Senate from the 9th Senatorial District.
The purpose of these monthly Men's Forums is to socialize, invigorate, educate and elect Democrats. it is a great opportunity to get to know like-minded Democratic men in a way that you just can't in other venues in this predominately red (slowly turning blue) Republican county. it also gives those who can't attend the monthly Saturday morning committee meetings a chance to get involved. So please join us on Wednesday, January 23 at 7:00 pm. Don't miss this opportunity to socialize and mobilize.
Directions to Larry Diebold's home - Take exit 83B off I-295, head west on Meadowridge Road (VA-627), right onto Pleasant Grove Road, left onto Atlee Road, right onto Summer Walk Parkway, right onto Silkwood Court and Larry's home is on the right.
Please RSVP to Nelson Vaughan at vnvaughan@aol.com or call/text to 201.826.7093

As always, especially this Forum since it is an opportunity to meet the candidates, women are always invited. But also, if you are a woman and receive this, please forward to your favorite Democratic male relative, neighbor or friend.
LATEST NEWS...
Please Sign The Petition to Ratify
If you haven't yet signed the petition to ratify the Equal Rights Amendment, please do so ASAP at www.varatifyera.org/petition. And please forward this message to any Virginia friends who might like to sign.
Monthly Two Cents
It is big, really big.
Let's be #38!
By
June Bohrer
When the Virginia General Assembly convenes in January, we will celebrate the 400th anniversary of legislative deliberations in Virginia. Pretty impressive. However, we need not be too self-congratulatory as there is much work to be done. Education, health care, criminal justice reform, energy, and the environment all are major issues.
In this important anniversary year, Virginia has another opportunity to make history. Let's be #38. Let's be the final state necessary to ratify the Equal Rights Amendment. The amendment simply states "Equality of rights shall not be denied or abridged by the United States or any state on the account of sex". It will provide a permanent, uniform, national standard for eliminating sex discrimination at all levels of government. Note it does not refer to the female gender in any way. This is about equality, not special treatment for women.
Why is it necessary? Antonin Scalia said it best. "Certainly the Constitution does not require discrimination on the basis of sex. The only issue is whether it prohibits it. It doesn't. Nobody ever thought that's what it meant." Ruth Bader Ginsberg spent most of her career trying to get the Supreme Court to see gender in the equal protection clause of the 14th Amendment but was never successful on that point.
The votes for passage are there in both the Senate and the House; the sticky wicket is the leadership in each chamber. Speaker of the House Kirk Cox, (delkcox@house.virginia.gov) is key. He can put HJ 579 directly on the floor without assigning it to Committee. Please urge him to do this. In January of 2018, the legislation failed to be reported out of the House Privileges and Elections Committee on which Buddy Fowler (delbfowler@house.virginia.gov) sits and the Senate Rules Committee of which Ryan McDougle (district04@senate.virginia.gov) is the chair. Please let them know that we are watching and that we care about this vote.
You can also help by going to varatifyera.com and signing the petition urging ratification. The organization it working toward 20,000 signatures statewide and 200 from each house district by January 9, 2019. The website is loaded with great information and political strategies. Follow varatifyera.com on Facebook for events and track HJ 579 on lis.virginia.gov.
Take Action NOW
Action 1
Action 1:
Investigate Homeland Security.
On Thursday the inspector general of the Department of Health and Human Services released a report disclosing thousands of previously unreported incidents of migrant children being separated from their families at the southern border. These separations began months before Trump's "zero tolerance" policy was announced in April 2018, when the government reported taking about 3000 children into custody. In June 2018 a federal judge, in response to an A.C.L.U. lawsuit, was highly critical of the government's treatment of the children and ordered that the separations cease and the children be returned. The inspector general's report this week states that separations have continued and the total number of children and their current whereabouts and status is unknown. Most of these families were seeking asylum in the U.S., an act protected under international law.
Contact Congressman Wittman (202-225-4261 or 804-730-6595 or https://wittman.house.gov/contact/ ) and demand that the House investigate Homeland Security's past and current treatment of migrants seeking asylum. Remind him this is a moral issue and he can not hide behind blaming the victims for their treatment. Join Senator Dick Durbin, D-IL in demanding that Department of Homeland Security secretary Nielsen resign.
Action 2
Action 2:
Support Senator McClellan.
Senator Jennifer McClellan, for now, is the only Democratic state senator representing Hanover. She has introduced and sponsored many worthy bills this session. Please contact her (804-698-7509) and let her know that you, as a Hanover resident, support her legislation. Then, if Sen. McDougle (804-698-7504) or Sen. Dunnavant (804-698-7512) represent you in the state Senate, contact them to affirm your support, as their constituents and as Hanover residents of the following legislation. Let them know that you expect them to support this legislation when given the opportunity:
SJ 297 and HJ 655 which address racial terror lynching within the Commonwealth of Virginia.
SB 1437 which will allow for defendants convicted of noncapital felonies prior to the abolition of parole (who were sentenced before the date of the Fishback decision) to be eligible for parole.
SB 1107 which will address the ill-conceived practice of criminalization of student misbehaviors by eliminating the misdemeanor charge of disorderly conduct for such behavior at a school or school-sponsored activity.
The companion bill to HB 2121 that will address the high, and damaging, costs of pretrial detentions.
SB 1433 which would require the Department of Education to aggregate and report to each education preparation program certain teacher employment data, as available, regarding such program's graduates.
SB 1438, an Omnibus Landlord Tenant bill developed by the Virginia Poverty Law Center, which will help to reduce too-high eviction rates in the area.
SB 1062 which will prohibit localities from discriminating in the application of local land use ordinances/guidelines, or in the permitting of housing developments, on the basis of race, color, religion, national origin, sex, elderliness, familial status, or handicap.
SB 1109 which adds discrimination on the basis of an individual's sexual orientation or gender identity as an unlawful housing practice under the Virginia Fair Housing Act.
Action 3
Action 3:
Kick-off a campaign.
Morgan Goodman is a candidate for the Democratic nomination to run against incumbent delegate Buddy Fowler for the 55th House of Delegates district. She invites TAN readers to her campaign kick-off on Tuesday, February 5 at 6 p.m. at Ashland Coffee and Tea. Go to her FaceBook page for more information and to RSVP: https://www.facebook.com/events/449998138873419/
Action Center

Help us expand our reach...
Please forward this newsletter to at least five of your Democratic friends.