Next meeting
Monthly meeitng of the HDC committee
Meet the Candidates—You'll Love 'Em!
Don't miss the next meeting of the Hanover Democratic Committee on April 13 at 10 a.m. at Ashland Coffee & Tea to meet the candidates. For the first time in more than 50 years, we have candidates running in 5 Board of Supervisor races, 3 State Senate Races and 1 House of Delegates Race. We expect to see many of our great candidates at the next meeting.
*Five Democratic Board of Supervisor candidates will be on hand including (click here for calls for the caucus information):
--Star incumbent Ashland District Supervisor running for a second term Faye Prichard
--Beaverdam District Candidate Crystal Robens
--Cold Harbor District Candidate James Doren
--Henry District Candidate James Wilkerson (via DVD)
--South Anna District Candidate Dr. Clara James Scott
*State-Level Candidates will be on hand including:
--55th District House Candidate Morgan Goodman
--4th District Senate Candidate Stan Scott
--12th District Candidates Veena Lothe and Rep. Debra Rodman seeking the Democratic nomination in a Primary to unseat Siobhan Dunnavant
--9th District Star Incumbent Jennifer McClellan spoke at our last meeting and was terrific. She is slated for a primary, however, no Democratic challenger has come forward. Ngiste May will be at the meeting to represent her.
This is a very exciting time for Hanover Democrats and our candidates are amazing. See for yourself on Saturday, April 13 at 10 a.m. at Ashland Coffee & Tea. As always, the coffee is on us.
Sen. Mark Warner At Blue Wave Bash
Watch for Your Mail Invitation Or Purchase AT HVADEMS.COM
U.S. Sen. Mark Warner will be the keynote speaker at the Hanover Democratic Committee's Blue Wave Bash on Thursday, April 25 at 6:30 p.m. at the Montpelier Center for Arts and Education.
Sen. Warner served as Governor of Virginia and was then elected to serve in the Senate in 2008. He has established himself as a leader who works with Republicans and Democrats to cut red tape, increase government performance and accountability and promote private sector innovation and job creation. In the past two years as vice chair of the Senate Intelligence Committee, Sen. Warner has led the way in investigating Russian involvement in our elections.
In addition to Sen. Warner, State Sen. Jennifer McClellan will serve as Master of Ceremonies. Sen. McClellan has become a leader in the Virginia General Assembly and is also known to work across the aisle to enact legislation aimed at helping Virginians.
This is a special celebration for Hanover Democrats as it is the tenth anniversary of the Blue Moon Bash/Blue Wave Bash fundraiser. When we first launched the fundraiser, we called it the Blue Moon Bash because it seemed that Democrats in Virginia were elected once in a blue moon. However in 2018 as new Democratic delegates and senators were swept into office, we changed the name to Blue Wave Bash to reflect the dawning of a new era and the new energy that is propelling our candidates forward. We are especially honored to have Sen. Warner and Sen. McClellan celebrate this anniversary with us.
In addition, we are honored to have internationally renowned opera singer Brenda Louise Hudson open the program with the Spiritual, Deep River. Mark Brumitt will be performing on classical guitar. The meal for this Blue Wave Bash will be catered by Ashland Coffee & Tea and will include a roast beef station plus vegetarian options.
You can purchase your ticket by replying to the invitation you will receive by mail, or by going online at hvadems.com.
Calls for caucus!
Follow this link, click here, to find the calls for caucus announcements, candidate forms, and caucus member forms.
Details

Parent Category: About HDC
Here's To A continued Blue Wave in 2019!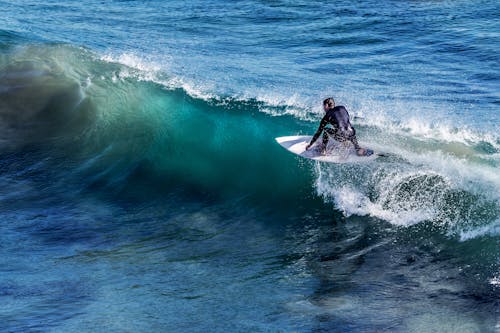 Take It To The Streets In January…
Women's marches—probably inappropriately named because they are for men as well as women—will be held on two weekends in January. The 2019 Women's March RVA will be held in Richmond on January 12…the same date as the regularly scheduled meeting of the Hanover Democratic Committee. And the next weekend, the national 2019 Women's March will be held in Washington on January 19. Because of these two conflicting dates, the Hanover Democratic Committee is canceling our January meeting. Our scheduled January speaker, Sen. Jennifer McClellan has agreed to reschedule.
In the face of Donald Trump's devolving administration, international recklessness continued close connections with Russia, and egregious actions too numerous to name, it's really important this year to attend one or both of these marches. Please make every effort to do so. Click here for information on the Richmond march on January 12.https://varatifyera.org/event/womens-march-rva-expo/ For information on the Washington march on January 19, click here. https://www.womensmarch.com/2019/ Please, everyone, men and women, make every effort to have your presence counted. We need to demonstrate that democratic values, sense of human decency, and rule of law are important to all of us.
For those who may not be attending the Richmond march on January 12, you can still come by Ashland Coffee & Tea and have a cup of coffee on us with several Democrats holding down the fort, making sure the coffee doesn't get cold. We look forward to seeing Sen. McClellan at an upcoming meeting following the 2019 General Assembly session and seeing you at our regularly scheduled meeting on Feb. 9 at 10 a.m. at Ashland Coffee & Tea.
Heading Our Nominating Committees
Thank you to all who have agreed to chair or participate in our Senate, House, and Board of Supervisor nominating committees. They include:
4th Senate District Nominating Committee—John Suddarth, chair
9th Senate District Nominating Committee—Don Barth, member (another county chairs)
12th Senate District Nominating Committee—Lyn Hodnett, member (another county chairs)
55th House District Nominating Committee—Gordon Silver, chair
97th House District Nominating Committee—Trevor Southerland, chair
Ashland Board of Supervisors—Delores Dunn, chair
Beaverdam Board of Supervisors—Betsy Farley, chair
Watch for more information on how you can participate.
Details

Parent Category: About HDC
Sen. McClellan Our March Speaker
Don't miss our March 9 meeting when Sen. Jennifer McClellan will be our guest speaker. Sen. McClellan will have so much to tell us following an eventful General Assembly. The Hanover Democratic Committee is truly honored to have Sen. McClellan as our guest speaker. She is one of the most respected leaders in the Virginia General Assembly. Our monthly meeting is on Saturday, March 9 at 10 a.m. at Ashland Coffee & Tea. As always, the coffee is on us.
2019 Blue wave bash
Save the date
Save the date for an exciting 2019 Blue Wave Bash dinner on Thursday, April 25 at the Montpelier Arts and Activities Center. We are talking with a very exciting speaker….more to come on this! Stay tuned! Save the date!
Focusing Forward
Note from Chair Toni Radler
Our February meeting was nothing short of incredible. More than 145 members signed in to hear noted Richmond Times-Dispatch Political Columnist and Reporter, Jeff Schapiro. In addition to turning out for one of our favorite speakers, many of us turned out to support each other in the face of a devastating two-week controversy. Please read the monthly 2 Cents Worth by Sandra Howard, chair of the Black Caucus of the Hanover Democratic Committee. The Black Caucus' statement called for keeping our Democratic leaders in place and not calling for any resignations until all legislators are willing to ask for the resignation of Donald Trump for calling African nations s_ _ _holes and until state legislators are willing to call for the resignation of Del. Buddy Fowler for his racist 2015 Facebook post of a snarling police dog with the caption, 'go ahead and run…he likes fast food'. The Facebook post referenced the protests of the death of Freddie Gray while being transported in a police van in Baltimore. When Sandra finished reading the Black Caucus' statement, our meeting erupted into a cheering standing ovation. Way to support Democrats, Hanover! We are going to continue Focusing Forward to turn Hanover Blue. For the sake of racial justice, women's rights, voting rights, health care, education, and many more Democratic principles, we are Focusing Forward. We persist!
Details

Parent Category: About HDC
kEy issues of the 2019 VA general assembly
Saturday, December 8, 10AM
Don't miss the next meeting of the Hanover Democratic Committee on Saturday, December 8 at 10 a.m. at Ashland Coffee & Tea when a panel of Virginia's leading activists will discuss key issues coming before the 2019 Virginia General Assembly. Kim Bobo of the Virginia Interfaith Center for Public Policy will discuss wage legislation and immigrant rights; Kristie Smith from the Virginia Conservation Network will discuss key environmental issues; Liz White of One Virginia 2021 will discuss redistricting and Andy Goddard, from the Virginia Center for Public Safety, will discuss gun safety regulations.
In the recent campaign season, you did an incredible job working the polls, campaigning, phone banking, sending postcards, canvassing and more. Now it's time to take the fight to the 2019 Virginia General Assembly. Find out what you can do and meet the leaders who will be instrumental in fighting for democratic ideals at the next meeting of the Hanover Democratic Committee on Saturday, December 8 at 10 a.m. at Ashland Coffee & Tea. As always, the coffee is on us.
Coming up in January—Report from Sen. McClellan plus Reviving the ERA
Recycle your Kaine Signs
If you still have your polybag Kaine signs, please bring them to the next committee meeting. Caroline Cooke will collect and recycle them. Also, bring your wires for reuse by one of the campaigns.
Details

Parent Category: About HDC