Corey Stewart is the Face of the Republican Party in Virginia
by Stan Scott
Corey Stewart is now the face of the Republican Party in Virginia -- its primary voters chose this defender of treasonous Americans to carry their flag against Tim Kaine. This demonstrates their commitment to using the power of the state to protect discrimination against minorities. Their support for Corey Stewart says all you need to know about those who control the Republican Party in the Commonwealth.
Corey Stewart, like Donald Trump, is a racist. He defends the honor of men who betrayed their oaths to the Constitution and fought instead for the right of local plantation elites to use the power of the State to protect slavery - the literal power to own human beings. This was no honorable cause, and men like Robert E. Lee deserve no honorable memoriam.
Virginia conservatives of all types will work and vote for Stewart in the end anyway. Some simply share his racist views. They want him to use the office to protect them from contact and competition with people of color.
Those who don't will still happily support a neo-confederate racist for election to the US Senate because they know he agrees with them on policy. Stewart would vote to cut taxes on the wealthy and regulation of corporate power. He would vote to confirm judges who would uphold voter suppression laws, overturn Roe v Wade, protect corporations from regulation, and protect the right to discriminate on religious grounds.
The Virginia GOP has its nominee for US Senate. He's a white supremacist and a racist. They might as well own it.
Details

Parent Category: News
We are Americans!
Check out and share this beautiful video about the history of America who Americans are:
Details
redistricting:
and how it will impact Hanover
Next meeting: Saturday, October 13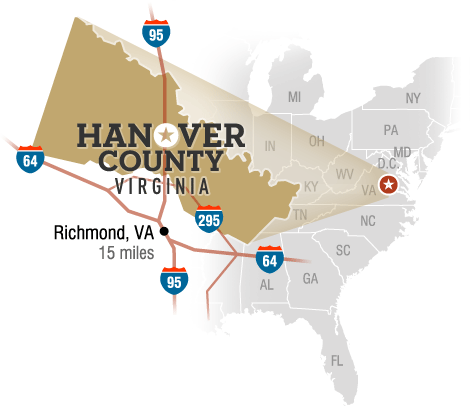 The next meeting of the Hanover Democratic Committee on Saturday, Oct. 13 at 10 a.m. at Ashland Coffee & Tea will take an in-depth look at proposed changes to the House District map and specifically at what it will do to Hanover's 55th and 97th House Districts. Liz White, the Deputy Director of the One Virginia 2021, will discuss the current proposal and its impact on
Hanover districts especially the 55th House District. How Hanover is positioned during redistricting is a crucial issue. White is the Deputy Director of OneVirginia2021 and has been with the organization since 2015. She has a BA from the College of William and Mary and is helping OneVirginia2021 grow its supporter base. Don't miss this important meeting at Ashland Coffee & Tea, on Saturday, Oct. 13 at 10 a.m. As always, the coffee is on us.
Details
Coffee is brewing!
Sunday, September 16 at 2 p.m.

At the home of
Mary Anne Pugh
15209 Mountain Rd.
Montpelier VA
All Democratic Women are Welcome!
The Women's Forum is combining with the Men's Forum to welcome U.S. Senator Tim Kaine, First Congressional District Candidate Vangie Williams, and Senator Jennifer McClellan. Please RSVP to Diane Neergaard, Coffee Chair, at daneergaard@comcast.net. See you Sunday, Sept. 16 at 2 p.m.
Details
Men's Forum
At the home of
Bill Fleming
11054 Brookhollow Dr., Glen Allen
Wednesday, October 24 at 7:00pm
The next monthly gathering of the Hanover Democratic Men's Forum will be held on WEDNESDAY OCTOBER 24 at 7:00 pm at the home of BILL FLEMING, 11054 BROOKHOLLOW DR, GLEN ALLEN. These Democratic Men's Forums provide an opportunity for Hanover Democratic men to meet, socialize, talk politics and hear interesting speakers. The host and Chair of these Democratic Men's Forums, Nelson Vaughan, says hors d'oevres will be served.
This month's speaker will be TONI RADLER, chair of the Hanover Democratic Committee (HDC) who will speak on the upcoming election and what everyone can do to guarantee Democratic victories. This will be our last Men's Forum before the November midterm elections which will be the most important election of our lifetime.
The purpose of these monthly Men's Forums is to socialize, invigorate, educate and elect Democrats and is a great opportunity to get to know like-minded Democratic men in a way that you just can't in other venues in this predominantly Republican (but turning blue) county. The monthly Saturday morning committee meetings are great but you don't have the opportunity to talk and to get to know one another on a more social level. It also gives those who can't attend the Saturday morning meetings a chance to get involved. So please join us on WEDNESDAY OCTOBER 24 at 7:00 pm. Don't miss this opportunity to socialize and mobilize.
Directions to Bill Fleming's home - From the intersection in Ashland of Routes 1 and 54, drive south on Rt 1 out of Ashland for about 5 miles, turn right at the BP gas station on the right onto Cedar Lane (VA 623-S), travel for about 1 mile and turn right on Brookhollow Rd. (Route 1305), in about 0.3 miles Bill's home (black mailbox with his house number 11054 on it) will on the left. The address for SatNav/GPS users is 11054 Brookhollow Dr., Glen Allen,
RSVP to Nelson Vaughan at vnvaughan@aol.com or call the cell phone and text messages 201.826.7093; home 804.496.6217.
If you are a woman and receive this, please send to your favorite Democratic male relative, neighbor or friend. Attendees do not have to be HDC members.
Details