Jeff Session's Resignation Ignites Protests In Richmond
Read or watch the news report by WTVR. Click here for the article. This is a growing concern.
Details
Thank You Breakfast
Please join us on November 10 at 10 a.m. at Ashland Coffee & Tea for muffins, fruit, juice and coffee. It's our treat to thank volunteers who have worked hard to get Democratic candidates elected. We have moved the breakfast to our usual meeting place, Ashland Coffee & Tea, to seat more people than we were able to seat at Ashcreek. At the Nov. 10 meeting, greet Vangie Williams, our exciting candidate and we hope our next Congresswoman from the First District. Also, meet some of the candidates who are running in 2019. We thank all of you who have canvassed, phone banked, written postcards worked the polls, donated money, attended events, and supported Democratic candidates in any way.
Details

Parent Category: Newletters
"A Vote is A Chess Move, Not a Valentine"
Ashley Hall
This is a quote from the lead singer of the band Cake, and it hasn't left my mind since I heard it that night. I know for me and I think for most of us, a vote has become a valentine once or twice (or maybe all the time). And why is it, that nothing but supreme infatuation will do when it comes to voting for a political leader? And has that always been the case?
I don't think so. There have always been big political movements and fans for certain presidents to be sure. Kennedy and Reagan to name a few, but what about everyone else? I have to imagine people voted for others, not because of frenzied admiration, but because they found them to be the most capable, even by an inch, out of the people that were running.
Capability, experience, and incremental policy suggestions are no longer sexy. People want to be offered the world even if they know it can't possibly be true or happen as quickly as they're being led to believe. People want to be worked up into a froth with every speech, moved to tears with every story.
They want to be entertained. But your life is not Netflix. Your healthcare, your education, your defense is not entertainment. So why do you need that out of a quality public servant?
Sometimes the chess moves are easy, sometimes they're hard. I suspect for most, this November's elections will be an easy move. But maybe not. The presidential election coming upon us, sooner than we think, might be a harder move to make. But from this November on and for every election here on out, we will have ample opportunity to play the game. And I hope we all make the thoughtful move.
Details

Parent Category: Thank You Breakfast 2018
Just Vote!
By Sandra Howard
Chair, Black Caucus of the Hanover Democratic Committee
Young people losing their lives before they begin, living at the hands of our armed officials. Our commander in chief is more concerned about spending our taxpayers dollars on investigating to find a culprit talking about him while migrant children have lost their parents, probably never to see them again, and we still have not seen the taxes of the highest official in our nation, the someone that has been entrusted to guide and protect our nation, our lives and the lives of our future generations. This America stands on the edge of deep cliffs that could engulf us at any moment because we have a Congress and Senate, majority leaders, who just do not care and have become a silent "legislature". This is just an ant's cuff of our problems in our America today.
People say their vote doesn't count and we stay home on election day or grumble about our leadership. Races are won by a handful of people because of lack of participation. A race in Virginia last year was won by one (1) vote. Where do you need to be on "election day"? I know where I will be and I pray you will be: At your precinct casting your ballot, protecting your God-given rights and your only hope for a better tomorrow for all of us. That oval mark makes a difference to your health care, your future voting rights, the air we breathe like human beings and our commitment to the care and protection of our children. Just turn on your tv or radio and look at what we have in our White House, our Congress and our Senate. JUST VOTE, your vote does count. Don't just listen to me, do your homework, check out my facts. Then, vote!
Details

Parent Category: Thank You Breakfast 2018
We are Americans!
Check out and share this beautiful video about the history of America who Americans are:
Details
VOTE, VOTE, VOTE
Tuesday, November 6
every vote counts!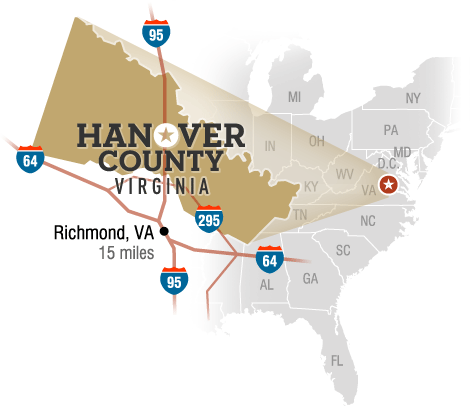 VOTE! VOTE! VOTE!
Tuesday, November 6 is the most important Midterm Election of our lives. Please go out and vote to re-elect Sen. Tim Kaine and elect Vangie Williams to Congress. Sen. Kaine is unique…he's not a politician, but a true public servant. He's there to make the lives of his constituents better. We need more like him in Washington. Vangie Williams is following right in his footsteps and is what we need to represent the people of the First Congressional District (all of Hanover). Please don't miss this opportunity to elect two wonderful Democratic candidates and to put a dent into Donald Trump's destructive agenda. Talk to your young people to make sure they vote too. See you at the polls. We need every one of you to vote on Tuesday, Nov. 6. (See Ashley Hall's Two Cents…A Vote Is A Chess Move, Not A Valentine.)
Thank You Breakfast—Saturday, Nov. 10 at 10
Don't miss our Thank You Breakfast on Saturday, Nov. 10 at 10 a.m. at Ashland Coffee & Tea. You have worked the Polls, phone banked, knocked on doors, written postcards, donated money, attended forums, and more. We want to thank all of you who have worked so hard this campaign season.
We have moved our breakfast to Ashland Coffee & Tea to serve as many as possible; Ashland Coffee & Tea will give us an extra 25 seats over our location at Ashcreek.
This will be a great way to celebrate our hard work and hopefully celebrate Democratic victories. You will have the opportunity to meet several candidates running for office from Hanover in 2019. And there will be several free drawings. Don't miss this great time to fellowship with other Hanover Democrats. (We might be able to talk Daniel McGraw into teaching us the rest of the Dougie.) See you Saturday, Nov. 10 at 10.
Help Wanted…Urgently!
We are on the verge of a first….staffing all polls, all precincts, every hour. That is a herculean task. That's 468 shifts. Please help us fill every precinct, every hour. Please see our specific needs below:
In Henry District for the Totopotomoy Precinct at Eastern Hanover Volunteer Fire Station #3, 4428 Mechanicsville Turnpike for three shifts: from 6 to 8 a.m.; from 11 a.m. to 1 p.m. and from 5 to 7 p.m.
In the Beaverdam District for the Beaverdam Precinct at Beaverdam Elementary School at 15485 Beaverdam School Road for two shifts: from 6-8 a.m.; from 11 a.m. to 1 p.m.
Forum with Vangie Williams and Rob Wittman---Vangie Won Hands Down!
More than 500 people attended the Forum between Vangie Williams and Republican Rob Wittman at Hanover High School on Thursday, October 25…more than half of the attendees were Vangie supporters. Vangie won the forum by a landslide. Even though the crowd was asked not to applaud, murmurs of disapproval echoed throughout the high school auditorium as Williams read out loud her opponent's major contributors (special interest groups, big business lobbyists and right wing organizations.) The audience broke rank and booed when Wittman answered a question, saying he supports Corey Stewart, the darling of White Nationalists, over Sen. Tim Kaine. She nailed it on October 25; let's get out and vote, and nail it on the polls!
Details
Coffee is brewing!
Tuesday, October 16 at 10 a.m.

At the home of
Ann Martin
113 Henry Clay Rd.
Ashland 23005
All Democratic Women are Welcome!
The November Hanover Democratic Women's Coffee, an evening get together this month, will be on Thursday, November 29. Our hostess Ann Martin will welcome us to her Ashland home at 7 pm. Ann lives at 113 Henry Clay Road, Ashland, 23005.
All Democratic women are invited to come for great fellowship and spirited conversation with like-minded women from all over Hanover and beyond.
For those who don't know, we are a growing group of Democratic women of all ages who meet monthly, sometimes in the day and sometimes in the evening, at the homes of volunteer hostesses at different locations around the county. Our goal is to enable as many women as possible to get to know one another so that we can better work together. We have no formal memberships or dues.
For more information or to RSVP, please contact Diane Neergaard at daneergaard@comcast.net, or 804-304-1951.
Details
Men's Forum
At the home of
Nelson Vaughn
209 College Avenue
Wednesday, November 28 at 7:00 pm
The next monthly gathering of the Hanover Democratic Men's Forum will be held on Wednesday, November 28 (this is the week after Thanksgiving) at 7:00 pm in the heart of the College District in Ashland at the home of Nelson Vaughan, 209 College Avenue, Ashland. These Democratic Men's forums provide an opportunity for Hanover Democratic men to meet, socialize, talk politics and hear interesting speakers. The host and Chair of these Democratic Men's Forums, Nelson Vaughan, says come hungry as he will be serving heavy hors-d'oeuvres.
This month's speaker will be Trevor Southerland, the Executive Director of the Virginia House Democrats and a Hanover member of the 1st Congressional District Democratic Committee, who will speak on Democratic politics. Trevor has been with the Virginia House Democratic Caucus since 2014, serving as the Finance Director for the 2015 and 2017 cycles as well as Acting Executive Director in 2016. Come to learn the intimacies of Democratic politics here in Virginia and what the results of the November election might mean to the Democrats as well the Commonwealth of Virginia.
The purpose of these monthly Men's Forums is to socialize, invigorate, educate and elect Democrats and is a great opportunity to get to know like-minded Democratic men in a way that you just can't in other venues in this predominantly Republican county. The monthly Saturday morning committee meetings are great but you don't have the opportunity to talk and to get to know one another on a more social level. It also gives those who can't attend the Saturday morning meetings a chance to get involved. So please join us on Wednesday, November 28 at 7:00 pm. Don't miss this opportunity to socialize and mobilize.
RSVP to Nelson Vaughan at vnvaughan@aol.com or call the cell phone and text messages 201.826.7093; home 804.496.6217.
If you are a woman and receive this, please send to your favorite Democratic male relative, neighbor or friend.
Details