Thank You Breakfast
Please join us on November 10 at 10 a.m. at Ashland Coffee & Tea for muffins, fruit, juice and coffee. It's our treat to thank volunteers who have worked hard to get Democratic candidates elected. We have moved the breakfast to our usual meeting place, Ashland Coffee & Tea, to seat more people than we were able to seat at Ashcreek. At the Nov. 10 meeting, greet Vangie Williams, our exciting candidate and we hope our next Congresswoman from the First District. Also, meet some of the candidates who are running in 2019. We thank all of you who have canvassed, phone banked, written postcards worked the polls, donated money, attended events, and supported Democratic candidates in any way.
Details

Parent Category: Newletters
Just Vote!
By Sandra Howard
Chair, Black Caucus of the Hanover Democratic Committee
Young people losing their lives before they begin, living at the hands of our armed officials. Our commander in chief is more concerned about spending our taxpayers dollars on investigating to find a culprit talking about him while migrant children have lost their parents, probably never to see them again, and we still have not seen the taxes of the highest official in our nation, the someone that has been entrusted to guide and protect our nation, our lives and the lives of our future generations. This America stands on the edge of deep cliffs that could engulf us at any moment because we have a Congress and Senate, majority leaders, who just do not care and have become a silent "legislature". This is just an ant's cuff of our problems in our America today.
People say their vote doesn't count and we stay home on election day or grumble about our leadership. Races are won by a handful of people because of lack of participation. A race in Virginia last year was won by one (1) vote. Where do you need to be on "election day"? I know where I will be and I pray you will be: At your precinct casting your ballot, protecting your God-given rights and your only hope for a better tomorrow for all of us. That oval mark makes a difference to your health care, your future voting rights, the air we breathe like human beings and our commitment to the care and protection of our children. Just turn on your tv or radio and look at what we have in our White House, our Congress and our Senate. JUST VOTE, your vote does count. Don't just listen to me, do your homework, check out my facts. Then, vote!
Details

Parent Category: Thank You Breakfast 2018
We are Americans!
Check out and share this beautiful video about the history of America who Americans are:
Details
redistricting:
and how it will impact Hanover
Next meeting: Saturday, October 13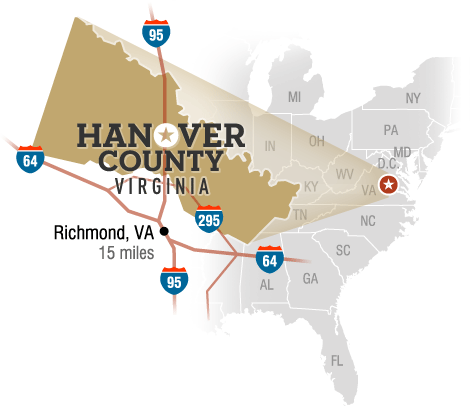 The next meeting of the Hanover Democratic Committee on Saturday, Oct. 13 at 10 a.m. at Ashland Coffee & Tea will take an in-depth look at proposed changes to the House District map and specifically at what it will do to Hanover's 55th and 97th House Districts. Liz White, the Deputy Director of the One Virginia 2021, will discuss the current proposal and its impact on
Hanover districts especially the 55th House District. How Hanover is positioned during redistricting is a crucial issue. White is the Deputy Director of OneVirginia2021 and has been with the organization since 2015. She has a BA from the College of William and Mary and is helping OneVirginia2021 grow its supporter base. Don't miss this important meeting at Ashland Coffee & Tea, on Saturday, Oct. 13 at 10 a.m. As always, the coffee is on us.
Details
Coffee is brewing!
Tuesday, October 16 at 10 a.m.

At the home of
Jane Mitchell
16060 St. Peters Church Rd.
Montpelier 23192
All Democratic Women are Welcome!
Please join us for our October Hanover Democratic Women's Coffee, a morning get together this month, at 10 am on Tuesday, October, 16. Jane Mitchell will host our gathering at her home at 16060 St. Peters Church Road, Montpelier 23192.
All Democratic women are invited to come for great fellowship and spirited conversation with like-minded women from all over Hanover. This will be our last Coffee before the all-important mid-term elections, so come for inspiration and information about getting our Democratic candidates elected in this contest of a lifetime.
For those who don't know, we are a growing group of Democratic women of all ages who meet monthly, sometimes in the day and sometimes in the evening, at the homes of volunteer hostesses at different locations around the county. Our goal is to enable as many women as possible to get to know one another so that we can better work together. We have no formal memberships or dues.
For more information or to RSVP, please contact Diane Neergaard at daneergaard@comcast.net,or 804-304-1951.
Details
Men's Forum
At the home of
Bill Fleming
11054 Brookhollow Dr., Glen Allen
Wednesday, October 24 at 7:00pm
The next monthly gathering of the Hanover Democratic Men's Forum will be held on WEDNESDAY OCTOBER 24 at 7:00 pm at the home of BILL FLEMING, 11054 BROOKHOLLOW DR, GLEN ALLEN. These Democratic Men's Forums provide an opportunity for Hanover Democratic men to meet, socialize, talk politics and hear interesting speakers. The host and Chair of these Democratic Men's Forums, Nelson Vaughan, says hors d'oevres will be served.
This month's speaker will be TONI RADLER, chair of the Hanover Democratic Committee (HDC) who will speak on the upcoming election and what everyone can do to guarantee Democratic victories. This will be our last Men's Forum before the November midterm elections which will be the most important election of our lifetime.
The purpose of these monthly Men's Forums is to socialize, invigorate, educate and elect Democrats and is a great opportunity to get to know like-minded Democratic men in a way that you just can't in other venues in this predominantly Republican (but turning blue) county. The monthly Saturday morning committee meetings are great but you don't have the opportunity to talk and to get to know one another on a more social level. It also gives those who can't attend the Saturday morning meetings a chance to get involved. So please join us on WEDNESDAY OCTOBER 24 at 7:00 pm. Don't miss this opportunity to socialize and mobilize.
Directions to Bill Fleming's home - From the intersection in Ashland of Routes 1 and 54, drive south on Rt 1 out of Ashland for about 5 miles, turn right at the BP gas station on the right onto Cedar Lane (VA 623-S), travel for about 1 mile and turn right on Brookhollow Rd. (Route 1305), in about 0.3 miles Bill's home (black mailbox with his house number 11054 on it) will on the left. The address for SatNav/GPS users is 11054 Brookhollow Dr., Glen Allen,
RSVP to Nelson Vaughan at vnvaughan@aol.com or call the cell phone and text messages 201.826.7093; home 804.496.6217.
If you are a woman and receive this, please send to your favorite Democratic male relative, neighbor or friend. Attendees do not have to be HDC members.
Details